College of Vibrational Medicine
The College of Vibrational Medicine Practitioner Training Course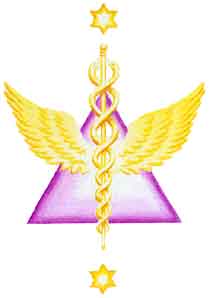 The College of Vibrational Medicine, formerly known as the Guild of Vibrational Medicine, began training practitioners in 1992. For many years it provided training courses for people seeking to become flower, gem & crystal essence practitioners, many of whom are now successful therapists with thriving practices and some who have gone on to teach their own courses.
In the early 1990's the CVM diploma course was one of very few courses available to those wanting a qualification in flower, gem & crystal essence therapy. It was an in-depth part time course which took place one weekend a month for a total of twenty months and was accredited to the Institute for Complimentary Medicine, now ICNM. Although this course is no longer available as an option for new students, we have provided the information below as a record of the study path followed by those who have already graduated.
The CVM practitioner training course curriculum included: -
An in-depth study of the use of flower, gem, and crystal essences, including practical experience of taking, prescribing, and making vibrational essences.
The history of flower, gem & crystal essences, and their relationship to other treatments, including allopathic medicine, homoeopathy, and healing.
Study of the life, work, spiritual teachings and 38 flower remedies of Dr Edward Bach together with a wide selection of other vibrational essences.
Methods of usage, including the development of intuition, dowsing etc.
Practical experience of how to use essences to help others through consultation practice and case studies.
The foundational principles of Vibrational Medicine; understanding ourselves from a spiritual perspective, looking at the effect of human consciousness and karma on our health and well-being. The true causes of illness & disease.
Study of the human subtle anatomy system; its importance to our health & well- being.
A basic foundation course in Anatomy and Physiology. (I.T.E.C. equivalent).
Counselling & communication skills.
Experience of other complementary therapies such as Energy Healing, Crystal Healing, Homeopathy etc.
Monthly group sessions designed to promote personal growth & inner work through meditation and other group work. Students were encouraged to use the ongoing support provided by the group energy to explore deep within themselves in order to maximise their own healing.
Assessment:
A short formal examination for the Anatomy and Physiology section of the course at the end of the first year.
A short formal examination at the end of the second year for the flower, gem, and crystal essence therapy section of the course.
Continuous assessment which included case studies, essays and other work done throughout the course.
A diploma was awarded when all three sections had been satisfactorily passed.
Course Tutors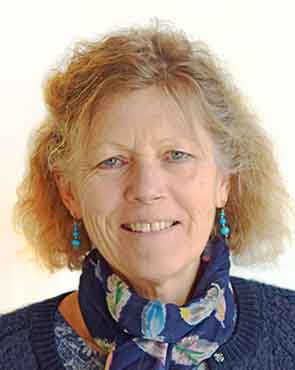 Catherine Keattch
Catherine Keattch was principle course tutor and adminstrator for the CVM course. Catherine is a trained essence practitioner, energy healer, teacher and workshop leader. She loves creating vibrational essences and greatly enjoys making flower & vibrational essence mother tinctures. Her passion is to provide the knowledge, wisdom and tools that will support others to find greater harmony, well-being and spiritual fulfilment in their lives. More on Catherine Keattch.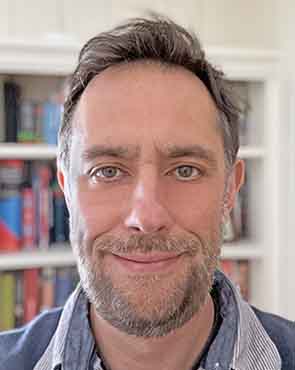 Sam Cremnitz
Sam was a course tutor on the CVM course. Sam is passionate about all aspects of Flower & Vibrational Essences, from making and developing them, to using them for personal and spiritual growth. Sam is a trained essence practitioner, energy healer and teacher and loves sharing knowledge and information about Essences and any other tools that help us to re-connect with our hearts and the true essence of who we are.
Previouse Course Tutors also included: Shimara Kumara and Colin Burbridge.
More Information
If you require any further information, please contact; Catherine Keattch. Tel: 01379 608059. Email: [email protected]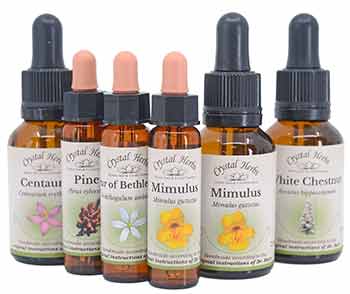 More about Flower Essences and Vibrational Medicine
Flower Essences and Gem & Crystal Essences are powerful tools for inner change & transformation. They are so supportive and versatile, whether you're using them to help you to transform old thoughts and feelings, deeply held life patterns and ways of being or blocks in your bodies subtle energy systems. Essences are important tools and can be used to help you through a time of upset, turmoil or crisis in your life, or to explore, develop and grow your inner spiritual connection with yourself. Using Flower Essences can have a profound influence on your inner journey of personal & spiritual growth, and can help you to raise your level of awareness and consciousness.
You can find out more at: Crystal Herbs Flower & Vibrational Essences
You can also find out more about the Bach Flower Remedies and the work of Dr. Edward Bach here.
---
---